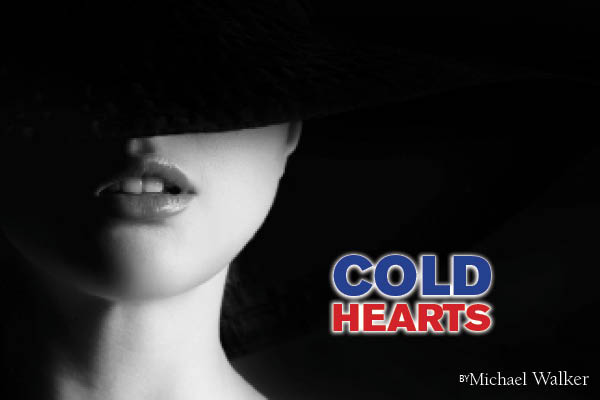 Drama (3m, 3w) Flexible staging; unit set. Present. Two Acts.
Peter and Mary are a wealthy Manhattan couple who have a daughter, Cassie, a professor. She is sexually involved with two men: Richard, who went to college with her father; and Simon, a young man who recently was her student. Richard is a wealthy, powerful and dangerous man. Simon is a destitute, brash, leftist-radical, who appears sexually impotent, possibly gay, and attracted to abusive, dominant people. Cassie is addicted to the men and the power.
Cold Hearts draws a parallel between the ugly, social atrocities, which continue to plague Argentina and the actions of a privileged family and friend in New York. It illuminates a disturbing world filled with "justified" abuse. When is it permissible to be brutal? Is there a natural order directing those with power to feed on those who are weak? Is it just for the beater to be beaten? The play focuses on physical, psychological, financial and political rape. It says that powerful governments will continue to devour weaker societies and revolting people will continue their revolting behavior unless confronted.
Developed at Boston Playwrights Theatre and Primary Stages (NYC) for their Prime Time series. Cold Hearts was previously titled Reflections.
.
Cast of Characters
Peter (mid 50's), a businessman
Richard Charles (early 50's), a friend
Mary (60), Peter's wife
Cassandra ("Cassie") 30, Peter and Mary's daughter
Simon Delgado (24), a former student, Hispanic
Rosa, 28 – 32, a prostitute, attractive, Hispanic
Setting
The play takes place in the present in New York and Argentina.  It is an open stage with four playing areas, which have only enough furniture to suggest the locations:  Peter and Mary's combined living/dining room; Richard's living room; Simon's dingy, studio bedroom; and a raised upstage platform, which becomes various places.  In Act II, Simon's bedroom becomes his sleeping area in Argentina.  At best, there will be a cyclorama, drop or some surface on which slides can be projected.
Dialect Note
Most of the Spanish in the script is recorded. In performance, the actors playing Simon and Rosa should be Hispanic and be able to speak Spanish well enough to appear fluent.